Out and about with Diana
Hello from me , relaxing by the sea in Scarborough at a weekend arranged by Rose's club, which takes place every year when us
trans folks take over a Hotel for 3 days.
It's alot of fun and there are two disco nights, opportunitys to meet TG/TV/TS people from all over England, and the Hotel staff are quite used to it
There are also trade stands, and plenty of advice to had on improving ones image!!!But the best thing about it is making new friends.
If you are someone who is only recent out, you will feel perfectly comfortable at an event like this.
This particular event which is known as the Harmony weekend brings together many support and social group members who would not otherwise have the chance to meet.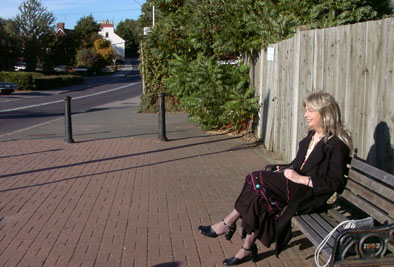 This Event has been runing for several years and this is the second time that I have attended it. Martine Rose the organiser puts in a lot of effort to make this event something special , which is truly remarkable as she runs the Roses Club with a staff of usually about one. Roses has a very good magazine which at the moment comes out about 4 times a year.
I have been very lucky to have made a few new friends,one of whom actually lives in London for a change as it seems that most of the people I get to meet on these social occasions live miles away !!! I do tend to do a lot of driving about to see people because of this, not that I mind really :-)

If you would like to know more about "Roses"follow this link.




Martine Rose's Club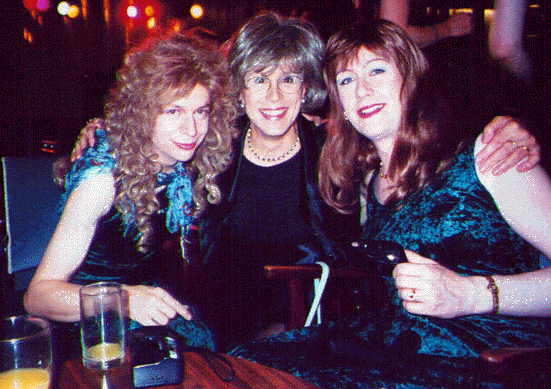 Perhaps the most important thing in the TG/CD/TV community is to be able to support each other, as if you can talk over your problems with some one else, or if you just lack confidence and need a little good advice there are a lot of people around that will be happy to help you,although the chances are if you are reading this page you are allready on your way to getting out of the closet...
Roses Harmony 2002
Live at Scarborough Video
Riverside Pictures Helen & Diana
Italian food & transmission
Video clip WMA format
The Lodge at Upminister
Visit to Sarastros restaurant
Diana's new music mp3 downloads
Tranny Boat Trip in London
Scarborough Harmony 2003
Songs For Bi-Polar Swingers
New songs from Diana's band